The construction process is never an easy undertaking.  It involves a lot of projects such as land grading, dirt work removing, molding, and even laying concrete foundations.
Do you know it can be taxing and expensive to pursue? In line with Home Advisor, if you are land grading to install an asphalt paving or concrete foundation in East Texas, the procedure can cost as high as $5,000.
Many homeowners and business owners will have mixed views about this kind of project. There is no need to fret as you can easily seek the services of a grading contractor. But then again, do you know what to look for in a land grading contractor? Here are a few things to guide you in your search.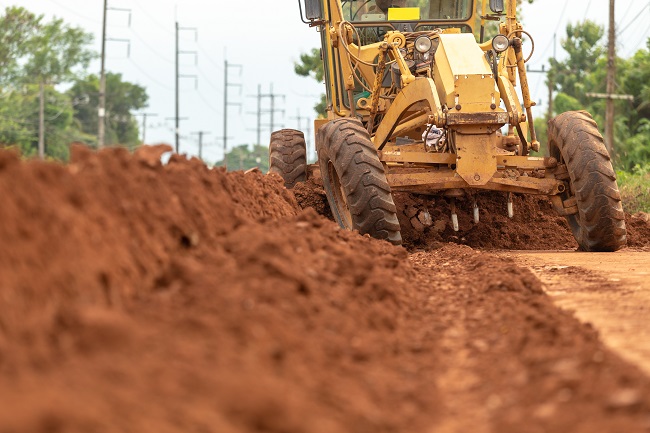 Experience Level of the Grading Contractor 
Like the majority of construction jobs, it is advisable to choose an individual with a significant level of experience. It is a common mistake that many homeowners opt for someone who just understands the construction process.
You have to go for someone who has worked in a construction site before, holds incomparable grading knowledge, and has several years of experience in the field.
Insurance and Licenses  
Land grading work is demanding and you need the right person. This should be an individual who can;
Effectively survey the work-site
Acquire the necessary permits
Develop the construction site and
Ensure safety at the worksite
A qualified land grading contractor should have valid licenses and appropriate insurance.  Never work with an uninsured or unlicensed contractor.
Reliability of Your Contractor 
You don't want your construction project to take years to complete. Do you want a contractor who just promises to offer credible services and never shows up? Of course not!
You want a reliable and trustworthy contractor who understands there is a duty to accomplish and within the stipulated time. Bear in mind the longer a grading contractor takes to complete the job, the longer the entire construction project will take.
Grading Charges 
As you undertake any construction project, you have to figure out how much will it cost and what you have set aside for the project.
Look for a contractor with budget-friendly rates and don't be trapped by a contractor who promises lower grading service fees. Feel free to compare costs from one contractor to another.
Looking for Grading Services? Hire the Best Contractor 
For your construction project to be a success, you need to seek the grading services of the best contractor in the field. At East Texas Contractors, we have a team of experts who will satisfy all your needs.
Our services vary from asphalt paving and repair, grading, and site work among others. Get in touch today for a free no-obligation quote.